Five takeaways from our "How YouTube has revolutionized kids' media habits" event.
In a time when kids are spending more time consuming digital media than ever before, last week Precise TV hosted an event in New York bringing together toy makers, media companies, and agencies to discuss the opportunities and challenges posed by this rise of digital media.
Chaired by our Co-Founder & Chairman, Christian Dankl and CCO, Denis Crushell, our guest speakers from Google, Paramount, Warner Bros. Discovery, WowWee and Nickelodeon offered advice, tips and anecdotes to the audience. Here are our key takeaways:
Your First Ad Dollar Should Be Spent On The Biggest Platform For Your Audience
"There is this 'Champagne glass analogy'. It's like a tower of champagne glasses. You need to fill the one at the top first and then it will flow nicely to the others. You need to think about which platform is the glass at the top, and which are the ones below."
- Melinda Cheng, Video Strategy Lead at Google/YouTube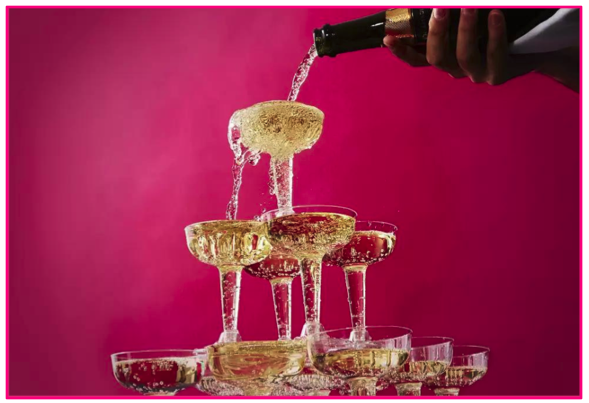 There are a vast number of platforms offering brands an opportunity to advertise. One of the major challenges is understanding where budgets should be spent to be most effective.
Google's Melinda Cheng offered a simple rule: your first ad dollar should be spent on the biggest platform for your audience.
Melinda likened this to a tower of champagne glasses: you need to fill the glass at the top of the tower first and then it will flow down to the others. Advertisers need to think about which platform represents the glass at the top, and which are the ones below.
Of course, an advertiser may have multiple products and each of those products will have a different target audience. Advertisers need to adapt their strategy according to where those different audiences spend their time; your champagne glasses may be in a different order for each product.
Don't Rely On Instinct To Plan Your Media Strategy
Many of us have preconceived ideas of where people spend their time. For example, you might assume that most people who play Angry Birds are kids or teens. In reality, the biggest demographic playing the game are 35 to 45 year olds.
If you're relying on your instinct to create media plans, you will be wasting media budget.
Each platform needs to be effectively measured to understand who the audience are and specifically what the reach is of your target audience on that platform.
Don't Neglect The Power Of Storytelling
In today's digital world, anyone can be an influencer. Gone are the days of relying on TV or print to tell your story, the barriers to entry are lower than ever.
Advertisers are no longer restricted by the creative limitations of a 15 or 30 second TV advert; digital platforms now offer the opportunity to creatively tell your story.
By utilizing the power of digital video, advertisers can create compelling stories that resonate with their target audience, transcending traditional advertising boundaries.
Digital video allows advertisers to establish meaningful connections with viewers, enabling them to communicate their brand values, showcase product features, or illustrate real-life experiences.
However, brands should be cautious of expecting instant success. Digital is a busy marketplace and playing the long game will lead to more sustainable success.
YouTube Is A Great Platform To Reach Kids
Did you know that of the top ten most viewed videos on YouTube, six of them are kids videos? Baby Shark now has an astonishing 12 billion views.
In fact, YouTube is the number one media platform used by kids, with over 50% of kids in the US now watching YouTube on connected TVs. Conversely, TV now reaches no more than one third of kids in the US.
Advertisers looking to reach kids need to consider the respective reach of YouTube and TV when planning their media strategy.
Hack, Test, Iterate
The advertising landscape is constantly changing. If advertisers are to be successful, they need to adopt a 'hack, test, iterate' mentality.
WowWee's Andrew Yanofsky gave insight into their process: "you have to shoot a lot of shots", he said. The team at WowWee spend time testing new video formats and measuring the success of each of them to understand what's working so they can repeat the formula.
Yanofsky also gave an example of his team "trend hacking". They will apply trending hashtags to their TikTok videos in order to capitalise on their popularity. It doesn't always work but when it does, it can provide huge reach.
A big thank you to Melinda Cheng, Sarah Lively, Melanie Summers, Brian Irving, and Andrew Yanofsky for speaking on the day, and everyone who joined us in the audience.
If you would like to find out about future events, or would like to speak to one of our experts about how your brand can engage with the correct audience on the correct device and platform, please get in touch.